Sivtech Director and Master Technician
Ashley has been in the motor industry for over 20 years. He went solo as a mobile mechanic back in 2017 and opened Sivtech just over a year later taking his loyal customer base with him. Our master tech and MOT tester is the go-to man for any of your car repairs and is an expert in all of those Electrical Gremlins!
Joe was the first mechanic employed at Sivtech and was there the day the doors opened for trade! Joe's expertise lies within all aspects of motor repairs and he's the cambelt expert! He has also recently qualified to become our newest MOT tester
Head of Office Operations
Head of all office operations is Lisa, coming from a customer service background of over 13 years - Answering the phones, making bookings and quoting you for all your vehicle repairs and servicing - Lisa is the first point of contact when you need to book your vehicle in or make a query.
Chris is Sivtech's MOT tester and has over 25 years working in the Motor Industry. Having previously worked on Alfas, Jeeps and Fiats, he's highly skilled in repair works and common faults on these vehicles, however his experience in the motor industry means his knowledge is wide across a variety of vehicles
Luke joined Sivtech in early 2023 and has been working in the Motor industry for almost 15 years. He is the master of Clutch and Gearbox repairs and replacements. From previous job experience he has extensive knowledge of Land Rovers and what he doesn't know about them isn't worth knowing!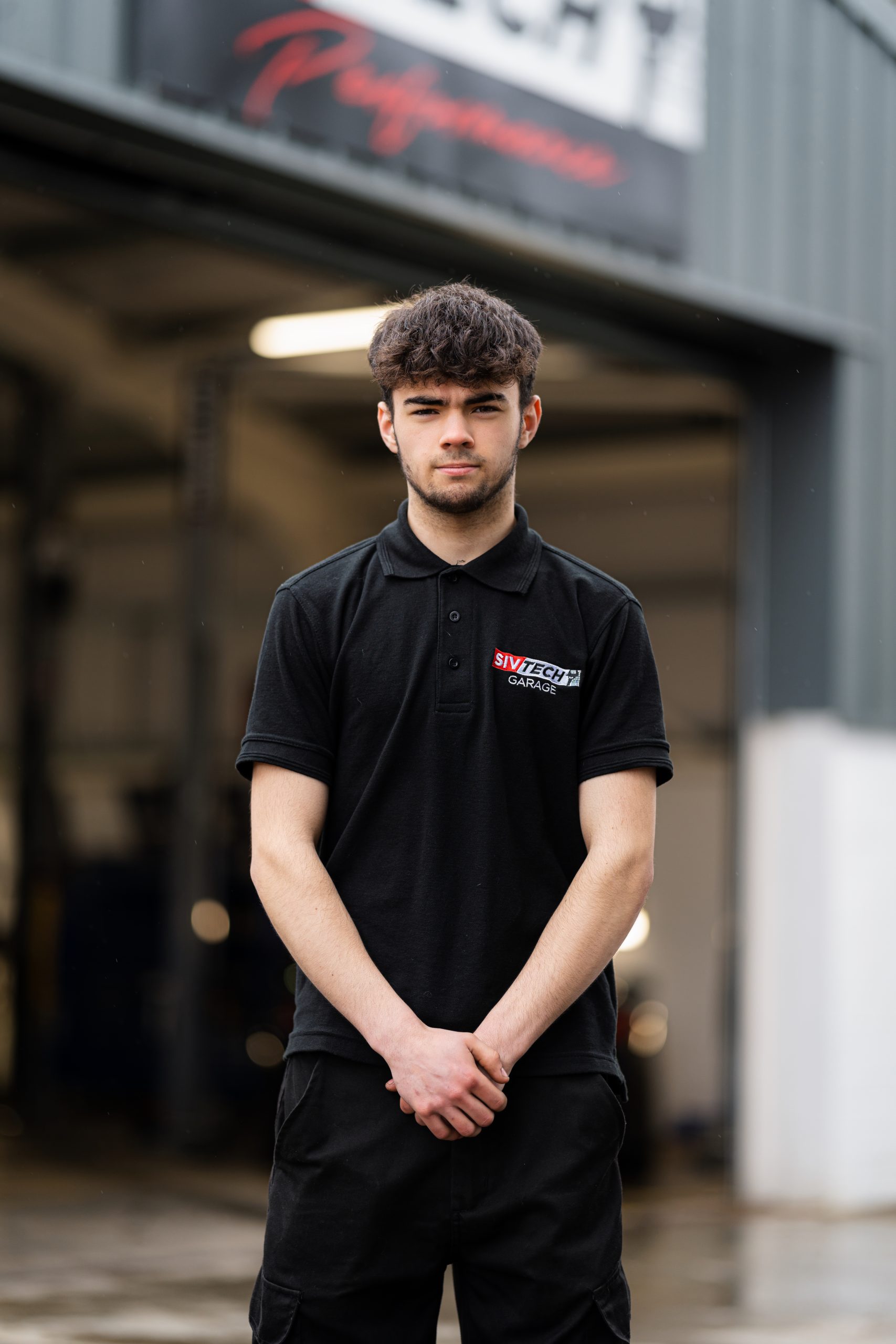 Vehicle Technician and Apprentice
Like Luke, Alfie joined Sivtech in early 2023 and his career has really taken off in Vehicle Mechanics with ease. Previous work experience has enabled Alfie to have a good amount of knowledge working on vehicles and he is the go-to technician for Brakes, Tyres and Servicing whilst working towards his qualification.